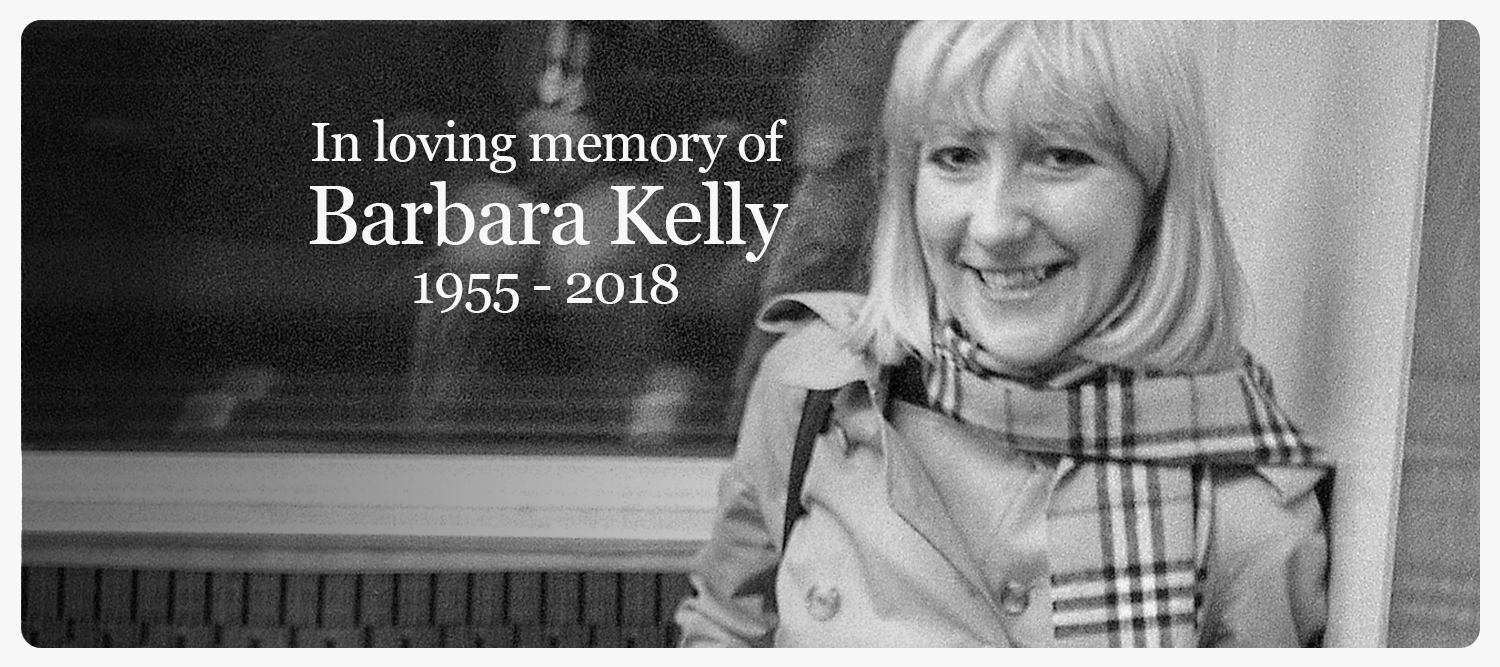 In loving memory of
Barbara Kelly
Recently, we said goodbye to Barbara Kelly, one of Stafford Long's founding partners, and a deeply respected figure in the recruitment marketing industry.
Barbara passed away after a long and courageous battle with cancer; a fight marked by the same qualities we came to admire in her over the years: resilience, strength of character and irrepressible good humour.
Barbara always had a deep love of the people who worked at Stafford Long. The feeling was mutual. Over the years, she guided, influenced, challenged, developed, improved and inspired so many of the industry's talents.
Her boundless warmth, humanity, no-nonsense approach and infectious sense of fun have left a deep imprint on who we are as an agency. Barbara gave her heart to Stafford Long: her influence runs through every single part of our culture here, and it always will.
On behalf of everyone who's been part of the Stafford Long family over the years, we'd like to offer our heartfelt condolences to Barbara's husband, Juan, and her daughter, Olivia. Barbara will be sorely missed and fondly remembered, always.