Employer brands in 2023:
a jungle of opportunity
A key lesson from 2022 is that nothing stimulates creative thinking like a slap in the face from a giant rubber plant.
An entire forest of them awaited us last October at 2022's World Employer Branding Day in Lisbon. As you enter the venue – the absurdly lush Estufa Fria* – gangs of monstera lunge out at you like mocking teenagers, hidden amongst crouching ferns and lanky palms.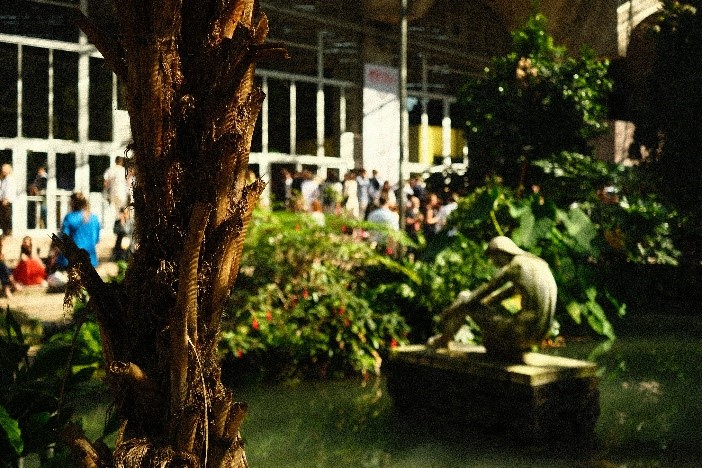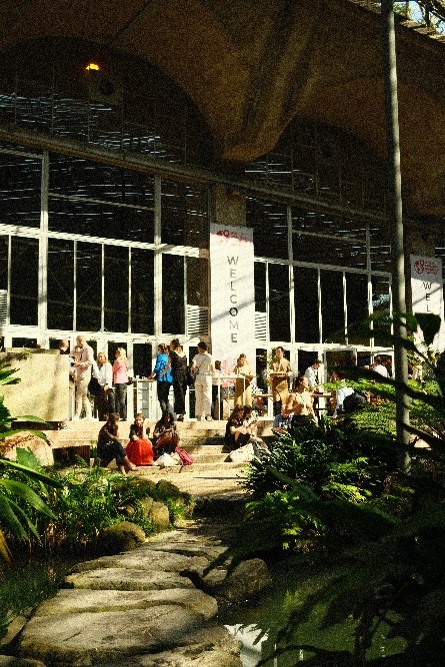 The content matched the venue, too. Some of it tickled you. Some smacked you in the head. All of it together was something of a jungle to navigate – 16 different presentations on employer brands, with 16 different perspectives, provoking a lot of thought.
From all of that, however, some clear trends and opportunities emerged. Here we present to you five that we think are going to grow and grow over the coming year.
1. Using employer brands to bring about change
There were two concepts that continually recurred throughout the day – employer brands as a stabilising constant, and employer brands as enablers of change. Both are right, of course.
Agility, as several of the speakers attested, is crucial. So much is changing today that any brand expecting to stick a flag in the sand and be done with it for a few years is simply kidding itself. Brands, messaging, design and language – everything must adapt.
The question is, how often? What do you listen to and what do you ignore? Does being future-facing mean turning your back on the present? If you aim too far ahead of the curve, will the curve go the way you want it to? There's so much to consider.
2. Using employer brands to offer stability
Permanence, as we've all come to appreciate, has huge psychological importance. As one presentation shared, there's been more change in the last two years than there was across the entire decade before that. So, in amongst the upheaval, isn't there value in a brand being a rock, a North Star, an anchor – a firm foundation on which your future as an employer is built?
Of course there is. But how do you create something magnetic, rather than monolithic? How do you make your employer brand an idea that pulls people in?
3. Adding substance to your purpose
Every brand wants to talk about purpose. But purpose needs to be more than a well-crafted mission statement. To employees and candidates who have already re-evaluated life, work, and the role organisations play in society – simply finding a combination of words that sounds worthy enough isn't enough.
As communications and HR professionals, we need to be developing something deeper when we create employer brands. Not only should we be focussing on the look, feel and tone of voice; we need to be influencing and showcasing character. How can our actions back up the vision of what we want the brand to be? How can we prove our purpose?
4. Evolving the concept of 'storytelling'
Storytelling has – quite rightly – become a mainstay of any employer brand. And the art of storytelling was on full display at the conference.
However, it is no longer a differentiator. There is far more we can be doing to get people involved and included in the development of employer brands – and far better ways of bringing the narrative of their experience to life. To keep those stories fresh enough, specific enough and different enough, we need to rethink what 'storytelling' actually means.
5. Influencing behaviours
As employees, we're no longer in familiar office environments all the time. We don't experience culture or messaging or connections in person, even half as much as we did. Nor do we witness and learn from how our colleagues tackle their daily challenges, navigate difficult conversations, or treat others.
With hybrid working, we've worked out how to share knowledge remotely – but how do we model values? What replaces "place" and "team" as influencers of behaviour? How can employer branding play a greater part in cultural transformation?
As you can see, there is a lot to ponder, and a lot more to explore. At Stafford Long, we're already busy picking our way through many of the opportunities, like the adventurous metaphorical botanists we are – and we'll soon report the most promising shoots we find.