Employee Communications
Mass communications
made personal
We're adept at helping clients keep their employees interested and invested. Whether that's guiding them through a change in the business, introducing a fresh initiative or launching a brand new strategy. Our approach is always tailor-made for you: we get to know the business and the challenge ahead – and then go about creating interesting, digestible and winningly creative communications.
Our team is made up of many people with backgrounds in different industries, meaning we can bring an insider's perspective and first-hand experience in all sorts of ways.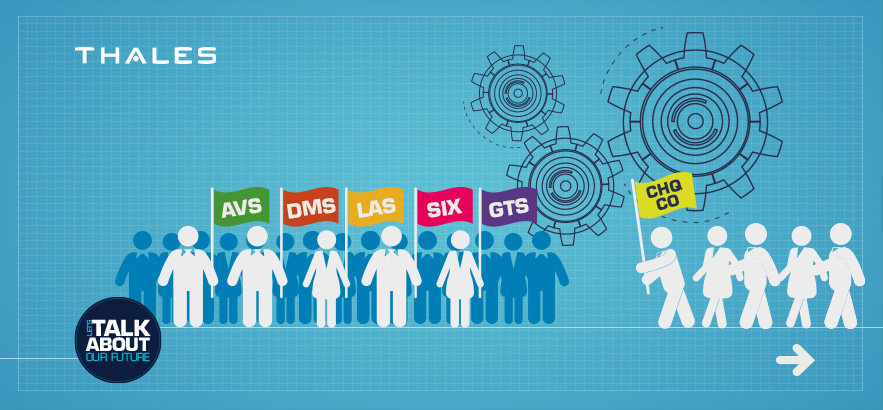 Engagement strategy
We're able to produce and analyse employee surveys, create employee engagement or development portals and reinvigorate the on-boarding process.
Audience research & analysis
We can scope out and design an entire plan of research. We'll then analyse it to give you a true insight into people's perceptions of your brand, both inside your organisation and outside of it.
Internal communication
Our award-winning creative team can produce fully-fledged communication campaigns – whether it's a referral scheme, training materials or onboarding toolkits.
Onboarding
Add a creative edge to your existing technology. Working alongside your existing CMS, ATS or other third party software provider, we can use our digital expertise to improve interfaces, help employees understand your messages more clearly – and feel more engaged as a result.
Training
Our research experts run specially-created training courses that bring best practice from the outside, inside. Think: focus group facilitation, how to run effective webinars, sourcing employee feedback and how to analyse it all.